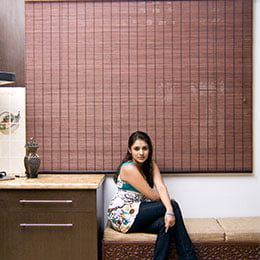 Outdoor PVC Balcony blinds are meant for privacy and are in demand in Bangalore. Our outdoor PVC balcony blinds ensure complete privacy to your house or office areas, it avoids harsh sunlight, rain and, dust. Our outdoor PVC blinds in Bangalore shield out external view, allowing uninhibited view from a single side and that is yours.
When it comes to enjoying the view and entertaining the guests, your home balcony plays an important role. Not only can you use your patio as a place to hang out with friends, but it is also an excellent spot for you to spend time with your family.
However, the bright sun and privacy issues may make it difficult for you to relax on your balcony. That is where outdoor PVC blinds come in, and there are plenty of options to choose from. So to make things easier, we at Balcony Blinds Bangalore have decided to tell you about the best types of Outdoor PVC blinds in Bangalore, that you can install on your balcony.
In case you are not sure about what kind of outdoor PVC blinds to choose from, then keep reading because this is what we will tell you about in this article.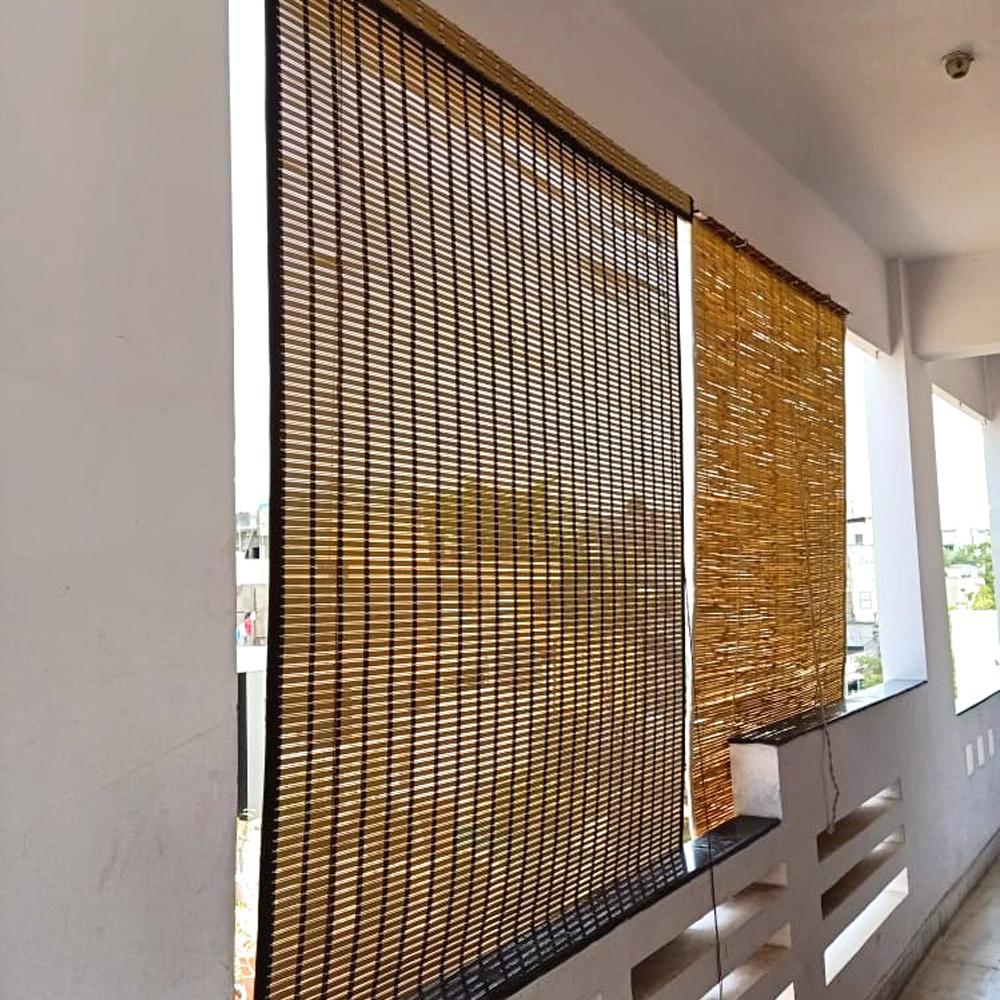 Best Outdoor PVC Blinds in Bangalore
At Balcony Blinds Bangalore, we often get people asking us about the best types of Outdoor PVC blinds in Bangalore. While we have different types of durable and long-lasting blinds, some outdoor balcony blinds perform better for the balcony purpose.
Here We Go,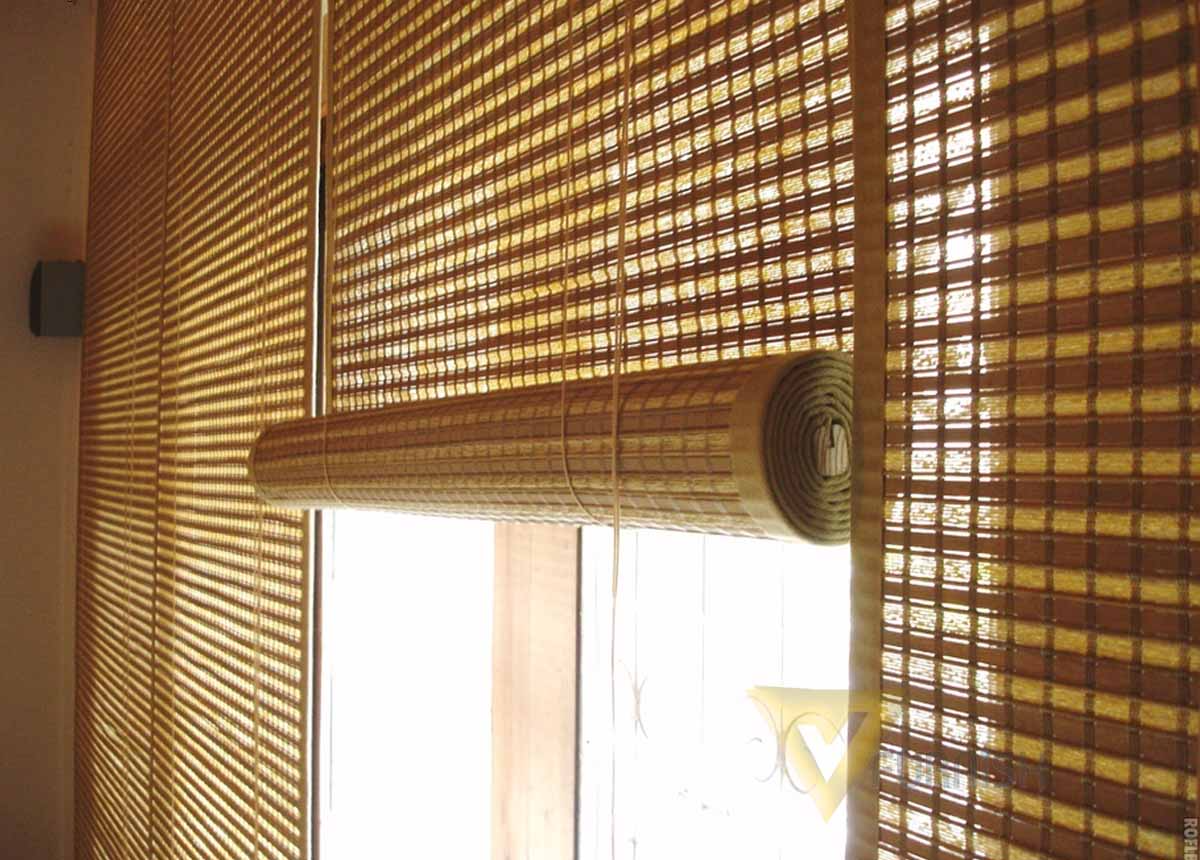 Roller balcony blinds are one of the best balcony blinds in Bangalore. Outdoor roller balcony blinds come with a rolling mechanism to open and close the blinds. Thanks to this roller mechanism, outdoor roller blinds are easy to roll up or down when needed.
Outdoor roller balcony blinds are a smart and secure option for homes and commercial spaces. The shutters are used for maximizing security, noise reduction, and energy saving. Available in various colors and manufactured with robust material, these shutters are enduring and cost-effective for the benefits they offer.
The bottom of the roller balcony blinds can be hooked to the support on the ground or the walls, and once appropriately secured, outdoor roller balcony blinds in Bangalore form a neat screen that offers protection and enhances the appearance of your balcony. Our range of outdoor roller balcony blinds provides UV protection and wind protection all at the same time.
Our Roller balcony blinds features
Specially designed for complete privacy.
Available a variety of colors, designs, and materials to give you an ample choice to suit your decor best
A manual system that makes our exterior blinds very easy-to-operate
Our exterior PVC blinds are made with age-resistant materials ensuring durability and long-lasting
Highly suitable for balconies, sea-facing resorts, open restaurants, food courts, gardens, and so on.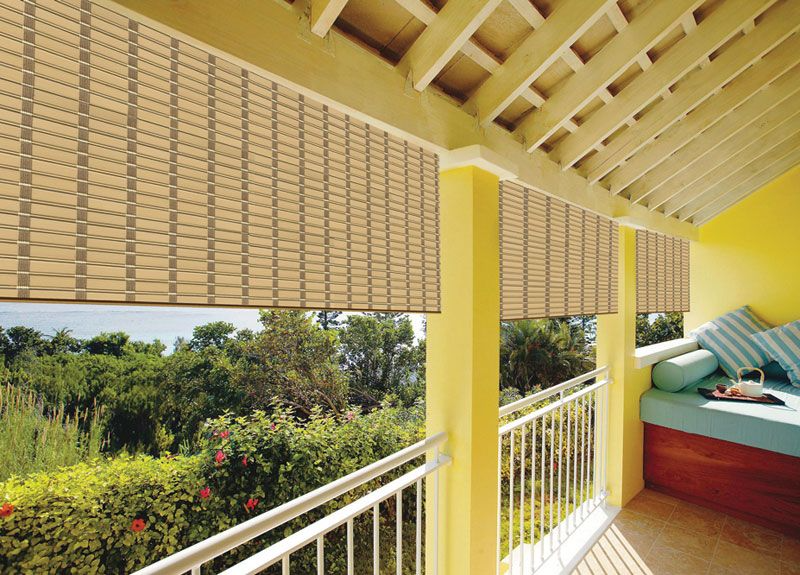 PVC is a synthetic material used in a multitude of plastic products in various industries. PVC blinds are fashionable window coverings in Bangalore. These PVC blinds in Bangalore properly cover the windows and they work well in humid rooms like kitchens, bathrooms, or other humid areas.
PVC blinds are a track-mounted outdoor blind system designed and made to suit Bangalore weather conditions. They are commonly installed in coastal locations prone to high winds because they have a strong and robust design. This provides their owners with a more enjoyable outdoor entertaining space. PVC blinds are known as one of the strongest track-mounted blinds on the market and can handle far more harsh weather (mainly wind and rain) than most competitor blinds.
They are easily operated with both manual and automatic options and provide protection from outdoor weather. They can be used in residential or commercial applications and are great at providing flow between indoors and outdoors. When having PVC blinds installed by Balcony Blinds Bangalore you can rest assured knowing you will be getting the best quality products, fixings, and installation.
"PVC Blinds without side borders costs only Rs.75/- per sqft"
Our PVC balcony blinds features
High Resilience
Appropriate for the majority of the window and door fittings
Aesthetic value
Easy maintenance and cleaning
Saves cost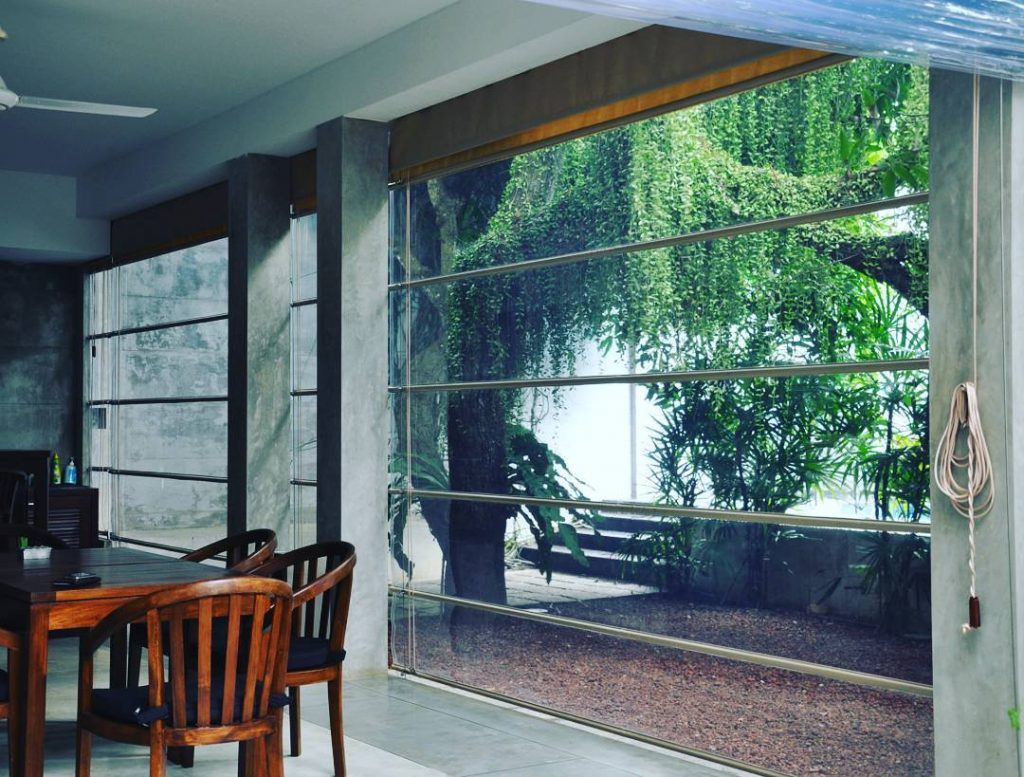 Our monsoon blinds in Bangalore are made using high-quality Japanese PVC material and are offered in three different thicknesses – 0.5mm, 0.63mm, and 1.80mm. These custom-fit blinds withstand Indian tropical weather effects such as harsh rain, wind, or heat.
Outdoor monsoon blinds are a smart and secure option for homes and restaurants spaces. The monsoon blinds are used for maximizing security, noise reduction, and energy saving. manufactured with robust material, these shutters are enduring and cost-effective for the benefits they offer.
The outdoor monsoon balcony blinds and shades are sealed panel-wise hence damage can be easily repaired by merely replacing a panel rather than replacing the whole blind. Stainless steel guides and cables provide long-lasting support and life to your balcony blinds.
Our monsoon balcony blinds features
Designed to withstand torrential rains and intense wind pressure, without blocking the outside view
Specially recommended for balconies, food courts, roof top cafeterias, Beach Resorts, garden restaurants.
Customized to fit perfectly and create better looking locales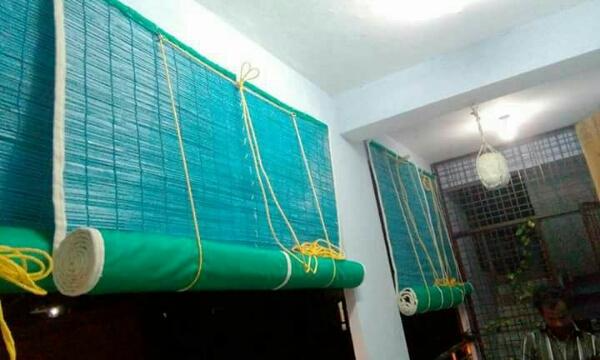 4. Balcony Bamboo Blinds in Bangalore
Balcony bamboo blinds are a type of window covering used to block out the sun and are different from a standard window shade. We provide top-quality Balcony bamboo blinds in Bangalore. when they are open they are visibly smooth, not bumpy or ribbed like typical vertical shades or blinds. Balcony Bamboo Blinds are being increasingly used by people who want to make their windows look different.
Balcony bamboo blinds in Bangalore can be cleaned and maintained easily with the help of Furniture Polish. When maintained properly, they can last for a much longer time. These window blinds in Bangalore are made from natural timbers and bring a natural feel to your home and office.
To add beauty and looks elegant to your outdoor space, one of the top choices of outdoor shades is Bamboo Balcony Blinds, made from natural bamboos that provide a natural appearance and are homely for outdoors. It gives a warm and calm atmosphere. These Balcony bamboo blinds in Bangalore are also suitable for indoor use.
Our balcony bamboo blinds features
VERSATILITY IN DESIGN
WARMTH + TEXTURE
ECO-FRIENDLY MATERIAL
BAMBOO IS ON TREND
LIGHT FILTERING + BLACKOUT OPTIONS
To talk to one of our design consultants about Outdoor blinds for your home, give us a call at +91 6360787290