ABOUT US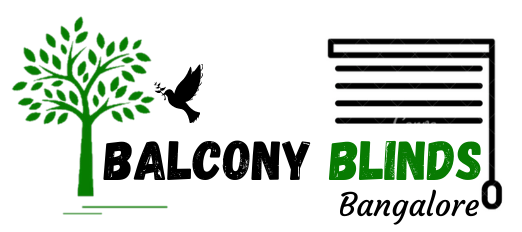 BALCONY BLINDS BANGALORE
Balcony Blinds is the No.1 leading firm in the production and distribution of window blinds and profiling, Located in Bangalore. We are one step ahead of the market and make a difference by focusing on innovation and the development of new but sustainable solutions, driven by a clear commitment to service to our customers.
The high level of acceptance of our brand can be attributed to the extraordinary thermal and acoustic insulation capacity of our systems and the strong investments made in quality control and technological development over the course of more than 15 years.
Overall, our business is shaped by a constant search for customer satisfaction through product adaptation and continuous improvement, impeccable service, and a work methodology and ethic that inspires confidence in our clients.
OUR TEAM
One of the pillars of our work is focused on offering exquisite service to our customers. At Balcony Blinds Bangalore, we are always guided by a clear vocation of service to our clients. We put at your disposal the best professionals, the most avant-garde products on the market, and we guarantee a close attention service adapted to your needs.
At Balcony Blinds Bangalore, we count on a high-qualified team of expert technicians who have been part of our crew for more than ten years. Based on this, we can affirm and guarantee that we have one of the best human and technical teams in the whole international market, with the expertise and dedication for the client as a flagship. Our top priority is to ensure customer satisfaction, before, during, and after the installation of our systems.
For this purpose, our Customer Service will help you to solve the doubts about our products, as well as to advise you about the best option for your needs. We also offer post-sales Technical Service to resolve any queries regarding our products already installed.
OUR MISSION
After 15 years of business in the market, Balcony Blinds Bangalore has positioned itself as a benchmark brand in its sector in the Bangalore area. This trajectory has allowed us to understand the true vocational spirit for which each one of our workers pours all their passion and emphasis: our mission is to provide useful and aesthetically attractive solutions to add value to our clients' homes and bring a touch of elegance and beauty to their environments.
In order to achieve this goal, our objective has always been to have the best professionals in the field, to make use of the highest quality materials in the market and to turn our minds and hearts to understanding the needs of consumers and working to achieve them, always from the standpoint of respect, honesty and transparency.
OUR VISION
Our business vision is very defined in one concept: evolution towards development. This mentality, accompanied by decades of hard
work by the entire technical team as well as the company's management, aims to leverage our growth to position ourselves as one of the manufacturers and distributors of durable outdoor blinds in Bangalore, not only in our community but on a national level. We want to be recognized nationally as the most trusted company with the best guarantees, establishing relationships with our customers based on transparency, honesty, and adding value to their lives.
Through our commitment to the safety and satisfaction of our customers and maintaining the spirit of work that characterizes Balcony Blinds Bangalore, we want to expand our market share in our area in the coming years, to launch us out of our region powerfully towards the Nation wide.
partnering with : Window Blinds Bangalore